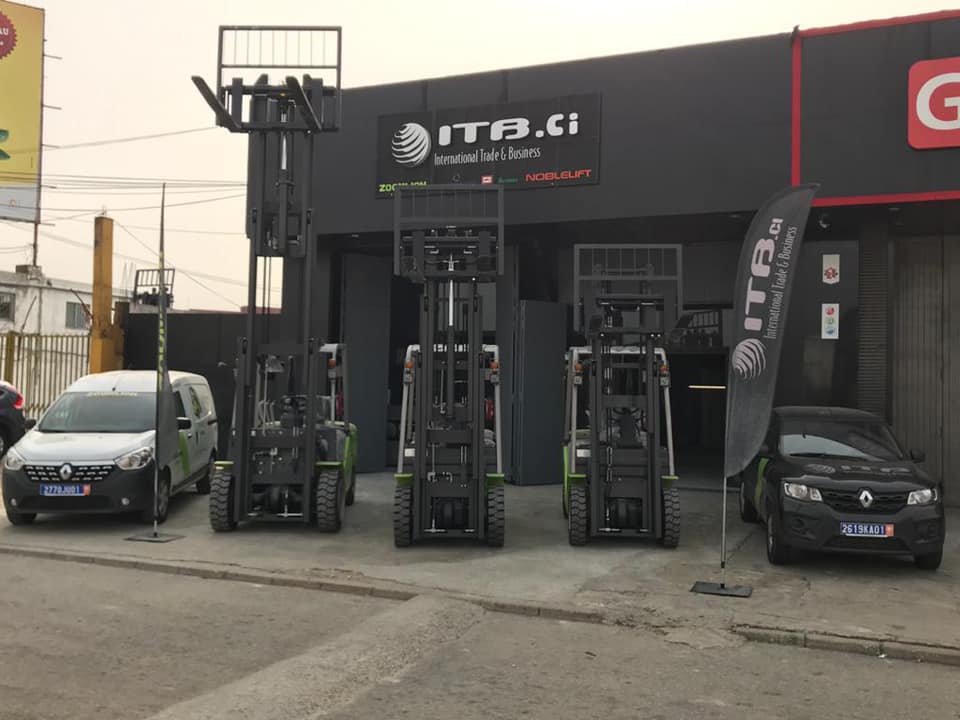 Inauguration of the Ivory Coast subsidiary
Inauguration of the Ivory Coast subsidiary
Always in search of excellence, the Tunisian leader in the marketing and maintenance of agricultural and handling equipment has conquered the African market by inaugurating a new subsidiary in Côte d'Ivoire, more precisely in Abidjan.
The ITB company, for whom innovation and success are the foundations of its values, has exported its Infallible experience and know-how to a market of the future. Indeed Africa is considered a continent in perpetual growth with an annual growth rate of 4% on average. Bursting with countless resources and possibilities, Africa is now a Utopia of different sectors and industries.
With the opening of the new ITB.ci subsidiary in Abidjan, ITB is continuing its revolutionary expansion to offer its customers the best of services and benefits. Exclusive concessionaire of several innovative agricultural and handling equipment (Zoomlion, Noblelift, Bestmax), ITB's ambition is to expand its fields of activity to new horizons.
Always aiming for the top, the team of the new ITB subsidiary mobilized its extraordinary skills and qualifications to ensure a smooth and successful integration into the Ivory Coast market. The new headquarters of the company abounds in various materials and handling equipment and also ensures their maintenance. The Tunisian company remains faithful to its values and works to satisfy its customers in Tunisia and Africa.