The company ITB is a continuation of the EGA Company (GPL-GNV Auto equipment) created in 1997. Leader in the field of Auto LPG equipment more than 10,000 (ten thousand) cars converted to LPG .
Thanks to the dedication and efforts of all staff under the guidance of their manager, the company I.T.B has conquered new markets in Tunisia and abroad.
Indeed, for its beginnings, ITB had a showroom in Sfax and Tunis, a strategic location for the exhibition of forklifts, the flagship product of the ITB company.
In September 2017, ITB inaugurated its 2nd showroom in Tunis the capital.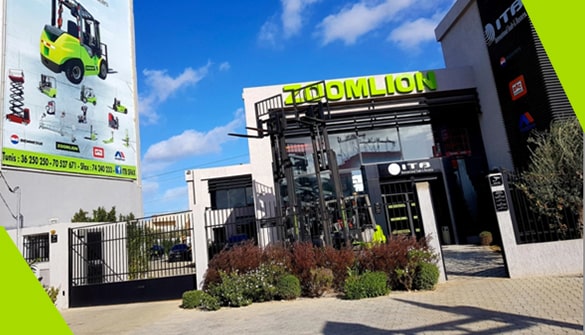 Thanks to its sales team and a qualified technical team, the company I.T.B intervenes and offers its services throughout the Tunisian territory with a rolling stock in Tunis and another in Sfax.
In 2019, the company I.T.B inaugurated its new headquarters in Sfax, a sumptuous premises located in a strategic location including a showroom, a maintenance workshop and an administration.
The ambitions and projects of the company ITB are wider in scope and go beyond borders therefore a new subsidiary ITB.ci was created in Abidjan cote d'ivoire exporting Tunisian know-how towards Africa, a market of the future.