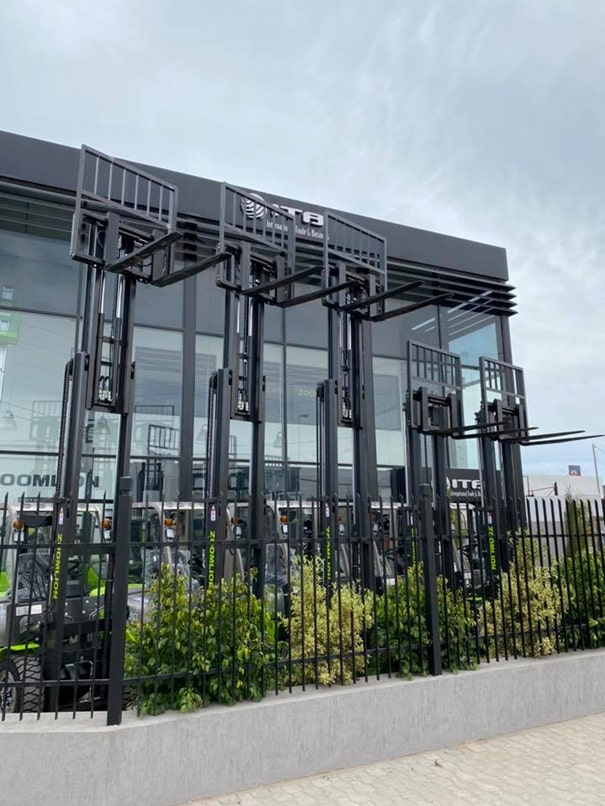 Inauguration of the new seat & showroom in Sfax
The company «International Trade & Business» is growing!
ITB is a company specializing in the marketing and maintenance of agricultural and handling equipment. Founded in 2010 by its managing director, Mr. Anis Keskes in Sfax, ITB has never stopped evolving and revolutionizing its field of activity.
In order to be closer to its customers, ITB has opened its second headquarters at Mnihla in Tunis. This new Showroom amazed visitors with its futuristic and elegant design. Following the eminent success of its new headquarters, ITB took the leap to inaugurate a new Showroom in Sfax in February 2019.
This new phenomenal showroom is located in a strategic industrial zone at Sidi Mansour road, Poudrière 1, Sfax. The new ITB headquarters consists of a huge Showroom dedicated to the exhibition and sale of top quality equipment. It also includes a maintenance workshop in which an experienced technical team would always be at your disposal. We also find an administrative space in this new ITB headquarters. Leader in its field, ITB works to meet the demands and needs of its customers throughout the Tunisian territory.
The entire ITB team awaits you in this new Showroom to introduce you to a range of exclusive flagship products at the cutting edge of technology.